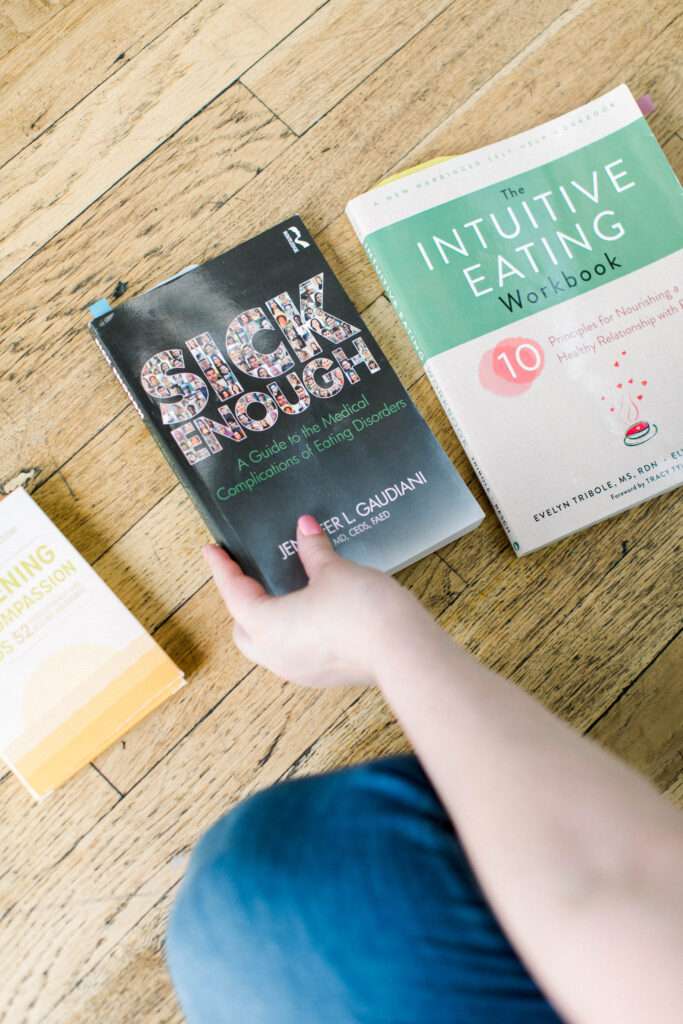 Does your relationship with food feel out of control and unmanageable? Do you need support through eating disorder recovery? You may benefit from nutrition therapy.
Telehealth counseling is available for residents of Iowa, Arizona, California, Michigan, Utah, Colorado, Virginia, and more.

I provide an open, judgement-free setting to explore your relationship with food and map out your health goals. Your journey and recovery is complex, and so you will receive individualized care. I use the science behind making habit changes, but above all, your voice is important when it comes to your body and your life. Making peace with food is possible.
Specialties include:
Eating disorders
Chronic dieting
Binge eating
Anorexia nervosa
Bulimia nervosa
OSFED / Other specified feeding and eating disorder (previously EDNOS)
Vegan and vegetarian nutrition
Mindful eating
Intuitive eating
Body image support

Good Faith Estimates
As of January 1, 2022, all healthcare providers are required to provide estimates for the costs of your care. The Good Faith Estimate shows the cost of items and services that are reasonably expected for your healthcare needs and treatment. This will be provided by this office upon scheduling and/or as requested. This Good Faith Estimate does not include unexpected costs that could arise during treatment.