Hi, I'm Lindsay! I'm glad you're here. I am an eating disorder / intuitive eating dietitian nutritionist providing nutrition therapy. I am physically based in Des Moines, Iowa, but I love to see clients all over the country!
I love a good chai latte, board games, thriller novels, experimenting in the kitchen, and fostering animals.
I believe in the power of healing your relationship with food. We will work together to find solutions that work best for your individual goals and needs, taking into consideration all of the challenges you may face. Doing the work can be uncomfortable, challenging, and scary. With positivity, compassion, and curiosity, we will be able take on your personal path to better health.
Eating disorder recovery and healing is possible. I am here to support you every step of the way.
Samantha Toffoli MS, RDN (she/her/hers)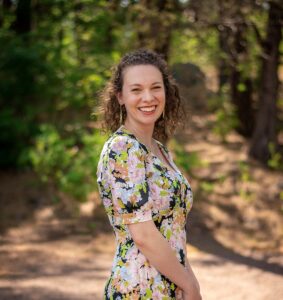 Hi! My name is Sam, and I currently live in Saint Petersburg, Florida, but see clients virtually beyond the state of Florida as well!
I am proud to be a part of the LGBTQIA+ community, and as your dietitian, I will respect and affirm your sexual orientation/gender identity. I understand the pressures and cultural norms related to food and body image in the LGBTQIA+ community, and can help untangle some of those thoughts and practices to help you heal your relationship with food.
My nutrition philosophy is to teach the principles of Intuitive Eating, challenging disordered eating patterns/habits, and taking down diet culture one step at a time. I have experience working with children and adolescents and enjoy working with clients with binge eating disorder. I operate under a Health at Every Size (HAES) lens and believe that optimal health is not size-dependent. Some of my hobbies include cooking, collecting vintage cookbooks, traveling, weight lifting, going to concerts and drag shows, and trying out new restaurants/coffee shops wherever I go!
I am excited to meet and work with you!